' ... the definitive guide'
'… best (4x4) book of all time'
'… incredible detail about all aspects of 4x4 driving.'
Special Forces instructors
(UK and US) use this book.
Four-by-four driving, 2020 6th edition
ISBN 978-0-957585-6-6
Cover price £33.00. Postage: UK £2.50. Europe £6.00, World £9.00
A new, fully revised 6th edition. Originally commissioned by Land Rover and widely used by instructors, including those of the UK and US Special Forces, it sidelines brochure bloat-and-bling to concentrate on what matters for practical 4x4 operation on- and off-road: the driveline, ergonomics, weights and dimensions. If you swoon over pop-out door handles, multi-icon touch-screens, leather seats, 22-inch wheels and 500w audio this may not be your book. But there is detailed guidance on what the 4x4 buyer should look for, depending on usage. A snapshot of current 4x4 drivelines and off-road criteria is given – from Bentley to the refreshing new Jimny and the 2020 Land Rover Defender. Full coverage of off-road techniques, recovery and towing dynamics plus a 33-page 'Expedition Basics' section provide a compact planning overview for adventurers. The Glossary provides information you didn't know you didn't know. 'I have yet to find a book in any language that has this no-nonsense and deeply competent approach to the topic.' Recent German buyer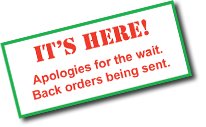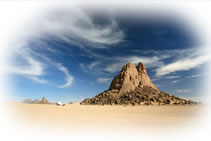 Breathtaking, beautiful, Frightening, funny.
'... so cleverly written'
'..understated and lyrically descriptive.. '
'.. a wonderful job of capturing the magic..'
Quiet, for a Tuesday
ISBN 978-0-9532324-5-1
Price £20.00. Postage: UK £3.50, Europe £10.20, World £15.60
Solo in the remote Algerian Sahara.  A 4x4 odyssey. The Sahara. Breathtaking, beautiful, frightening, funny. Sheppard records the tension of his 16th visit to Algeria's vast wilderness. Maps confiscated at an early stage, he stuck to his plan – which turned out to be off-tracks between points of habitation for 700 miles. Told with wry humour, a passion for the desert and achingly beautiful pictures. 'Inspiring .. ', '..a wonderful job of capturing the magic..' ,  'photographs achingly evoke the .. spacious grandeur of the Sahara' , '..pulling no punches.',  ' also a superb primer for .. serious 4x4 expeditions..',  '..told tongue-in-cheek with great attention to technical detail ..',  '..a magnificent production .. stunning images'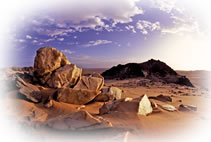 Relax ... Open the book.
Welcome the magic.
'.. It is, simply, a lovely book. A poem, in prose and photograph, to that most poetic of landscapes. .. '
The Nobility of Wilderness – Travels in Algeria
ISBN 978-0-9532324-6-8
Price £35.00 Postage: UK £3.50, elsewhere (special rate) £10.00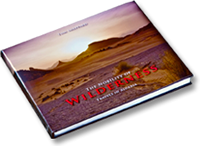 The pristine majesty and scale of the Sahara's little known landscapes unveiled – with a plea for their protection. No mere picture book, a personal journey told through superb photography and ultra-sharp Italian stochastic printing. A long-overdue hymn to the inspirational majesty and tranquillity of a region ill-served by the minuscule attention-span of Anglophone media. 
' It is, simply, a lovely book  ...' , 'wonderful book .. inspiration for my trip.' 'looking at those incredible pictures in awe and wonder ..', 'a great book ..', 'breathtaking .. amazing pictures..', 'photography spectacular .. an inspiration ..', 'stunningly beautiful ..', 'superb production..',
*All colour hardback.
Vehicle-dependent Expedition Guide, Edn 4.1
ISBN 978-0-9575385-4-2
Price £47.00. Postage: UK £3.50, Europe £11.00, World: £17.00
Like 'Four-by-four Driving', VDEG was originally commissioned for and used by Land Rover and has become part of Special Forces instructional material – also sold in 56 countries worldwide. Author Tom Sheppard has over 100,000 miles overlanding and expeditioning under his belt. VDEG.4 was a major update and the 100-page expansion with content on US and Australian equipment added by co-author Jonathan Hanson – the power behind the three-day Overland Expo in Arizona and North Carolina. VDEG.4.1 builds on this with updates, a totally revised section and, not least, a full colour addendum on photographic gear. For reduced shipping costs, customers in Canada, north and south America can buy VDEG 4.1 from a US distribution point – click below.